Receive and Compare Multiple Moving Quotes
FREE, CONFIDENTIAL, NO OBLIGATION

462

2876

8238

97%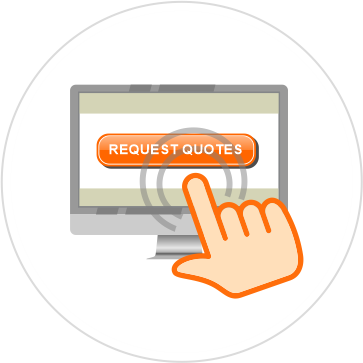 Step 1
Request free moving quotes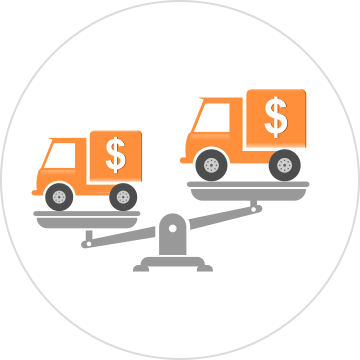 Step 2
Compare moving quotes online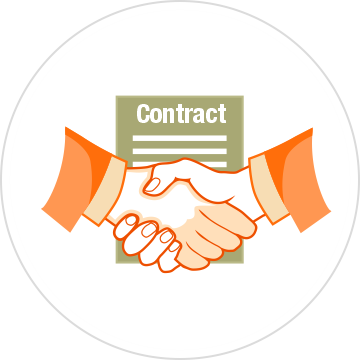 Step 3
Choose the best offer and get moving!
We will make your move stress-free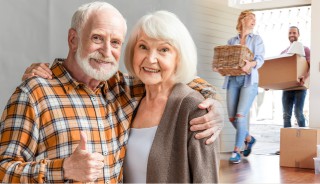 1.
Free moving quotes online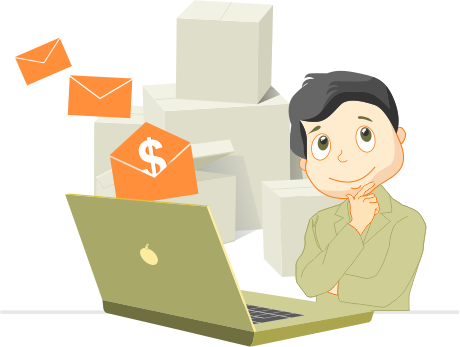 There is no need to search for movers, call, repeat the relocation details and wait for the final moving estimate for days. No need to take a time off in order to meet a moving estimator at your place. You just fill in our request form online completely free and wait for the offers to come. Our professional moving forms are specifically designed to allow the movers to make a virtual estimation of your move and send you quotes on Gvota.
2.
Multiple moving estimates within minutes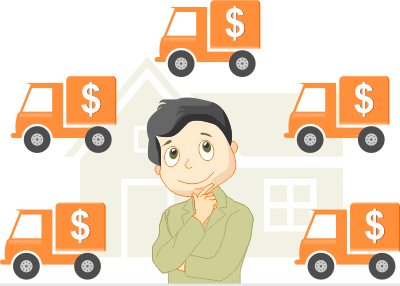 You place your moving request only once, and Gvota automatically notifies potential movers in your area to review and make quotes for you. Based on recent statistics, you are expected to receive 12-16 moving quotes in 4 minutes on Gvota.
3.
Opportunity to compare moving quotes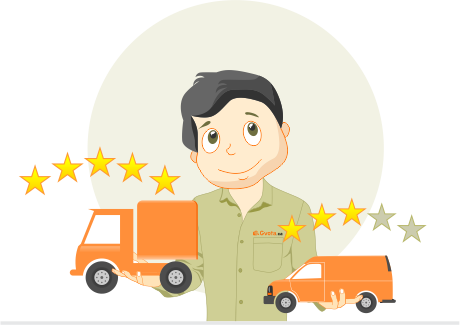 Our comprehensive moving quotation form ensures transparency and eliminates the risk of extra hidden costs. The form is used by all movers on Gvota and is specifically designed to include all the moving details like how long the mover anticipates your move to take, the hourly moving rate, the travel costs, and any other extra charges or discounts. Thus it is much easier for you to instantly compare multiple moving quotes, check out the reviews and choose the best one for your move.
4.
Do not miss out on moving deals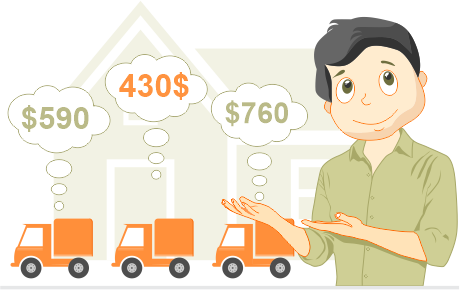 The time when you had to call all the local movers to find out which one corresponds to your needs and budget is gone.
Gvota is a competitive marketplace where movers bid for your business. The companies try to offer the best service at the most affordable rates. You spend literally no extra time on looking for available deals and special moving rates that moving companies have to offer for your move.
5.
Live chat with the movers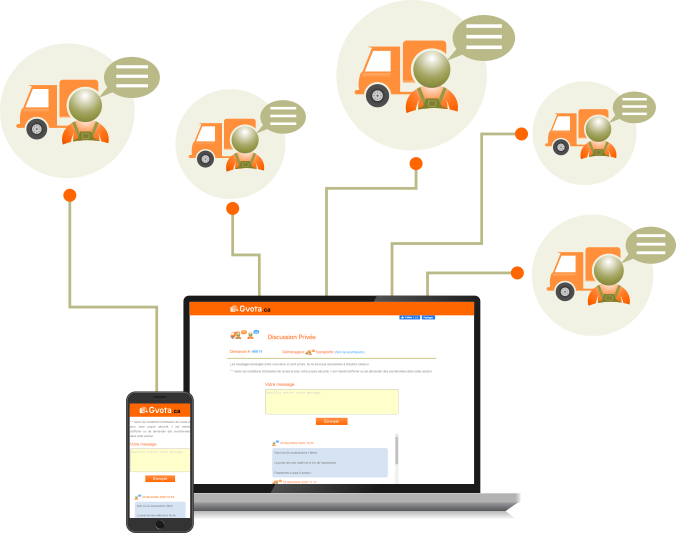 Do you want to negotiate a moving quote you received from a moving company on Gvota? Or maybe you have special requests and need to discuss them with the mover before the moving date? No problem! Through our live chat you can communicate with your chosen mover online, negotiate the moving costs and receive quick answers. On average it takes less than a minute to receive a response from movers on Gvota. There is no need for additional calls and worries.
6.
Reliable rating and feedback system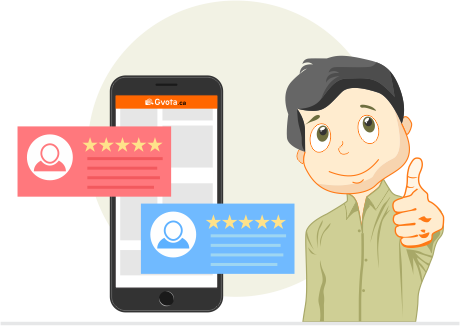 Gvota is the quickest and most convenient way to help you verify, and compare the best moving companies in Canada. We work with only licensed and insured movers. Along with each moving quote you receive complete information about moving company's past moving reviews and evaluations left by other customers.
7.
Free, confidential, no-obligation moving quotes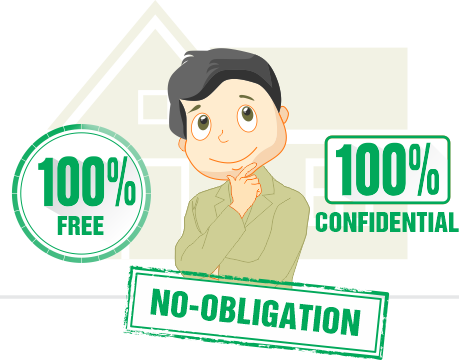 Gvota offers a completely free and confidential service to obtain moving quotes. You may take your time to receive and compare moving quotes and choose a moving company at your convenience. Moreover, should you not like any of the received quotes, you are under no obligation to choose any.
8.
Amazing support service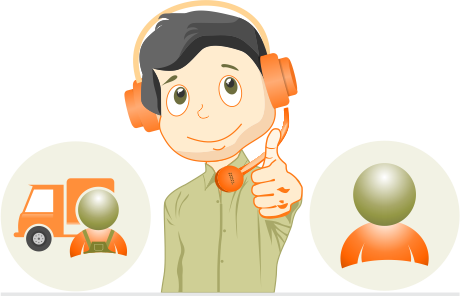 Gvota.ca is a free online moving platform connecting you with the best moving companies in Canada to ensure the most affordable and most reliable services.
We verify each and every moving company before letting them make any quotes on Gvota platform. Our staff will regularly follow-up with you from the moment you request moving quotes all the way to your moving day, to ensure your questions are answered. Should any last-minute surprises arrive, Gvota has a trained support personnel and a large network of movers to back you up, and to help you resolve them, so that you can have a stress-free move. In case of any problem with the move, you are welcome to contact us and let us know your concerns.
What customers say about us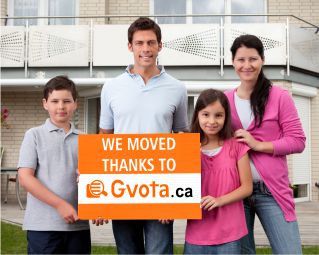 | | |
| --- | --- |
| | Nano Bee |
(8 Feb. 2022)
"I had several movers send me quotes a few minutes after signing up. Using Gvota was convenient because I didn't have to sit with my google phone book and call every mover nearby. I was also able to compare all the quotes in one spot. Loved the service."
| | |
| --- | --- |
| | Nighisti Cheri |
(8 Jan. 2022)
"Gvota helped me find movers with in a short period of time. I appreciate the time they took to call me twice to make sure that my move was well organized and secured. My move was over the holiday and Gvota customer service called me even on Christmas day to give me more information and confirm my booking. Thank you for your outstanding service."
| | |
| --- | --- |
| | Flora Guiragossian |
(2 June 2020)
"This was my first experience to book a moving service on line this service was recommended by a friend, to be honest I was hesitant in the beginning but I took a chance and tried it, within 30 minutes I had more than 6 quotes to move furniture from Montreal to Laval. I couldn't believe how easy it was, within an hour I had booked the date. I will definitely use this service again, Thank you"
Who we are
Gvota is a professional moving platform that connects Canadians with the best moving companies. Gvota has made the moving process much simpler: with our service , you can receive free moving estimates online in the quickest and most convenient way. No matter if it's a local move within a city or a long-distance interstate move, you can find the right mover among our partners. Learn more...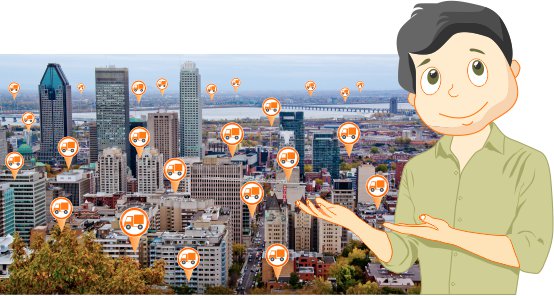 We helped thousands of Canadians to find the best moving deals
Become a moving partner
Gvota provides a professional platform for movers with an aim to improve the efficiency of the entire moving industry. Do you want to be part of our big moving family? Learn how to register your moving company on Gvota. Learn more...