Toronto Local Moving:
Request and Compare Multiple Moving Quotes
Free, Confidential, No obligation service in Greater Toronto Area


*Expected 12 quotes in 1 hour
*Average mover response time on Gvota 7 mins


Are you looking for a reliable and affordable moving company in the Greater Toronto Area? You've come to the right place! Gvota is a professional moving platform that helps thousands of Canadians every day to arrange their relocation with the best moving companies in the market.
Request moving quotes now and within minutes receive multiple offers from verified moving companies in Toronto. You can compare their quotes, their ratings, receive feedback from past customers, and choose the one that fits your needs and requirements the best.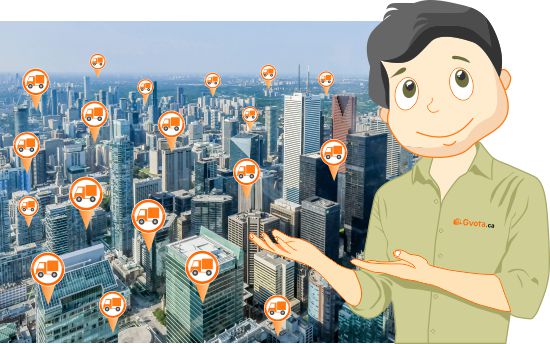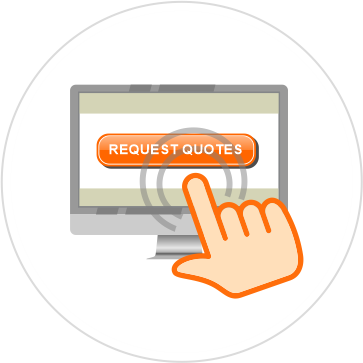 Step 1
Request free moving quotes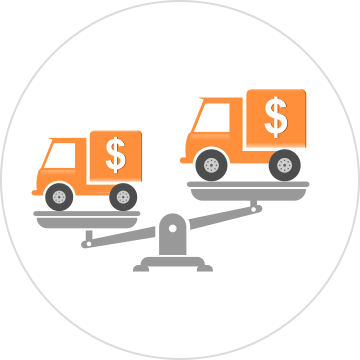 Step 2
Compare moving quotes online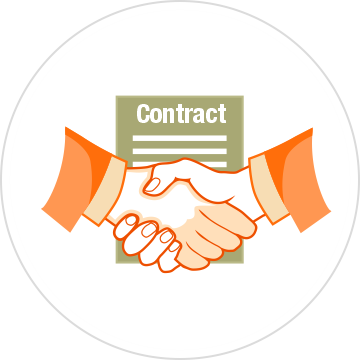 Step 3
Choose the best offer and get moving!
Why choose Gvota?
While a simple Google search can provide you with a list of local moving companies, it takes a lot of time and energy to compare different service packages and pricing and find the best match. Well, that's where Gvota comes in. Our amazing team has already conducted all the necessary research and assembled a great selection of verified companies among more than 3500 operating in Toronto.
If you are still wondering, here are some of the main benefits of using Gvota.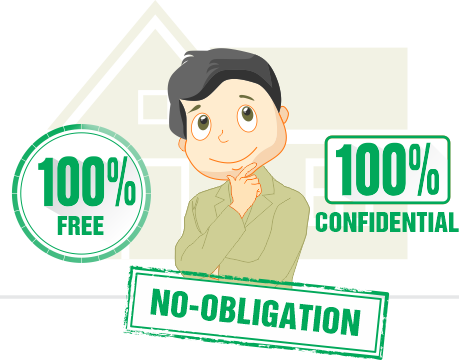 It's a free, fast, and no-obligation online moving platform that saves you time and money.
You can receive and compare multiple moving quotes with a single click.
We have created a vast network of professional and trustworthy movers in Toronto with a proven track record and affordable rates.
No deposits when you book your mover on Gvota. You receive a confirmation email with the exact date & time as soon as your mover confirms it.
You will not be charged for requesting moving quotes. You pay the mover at the end of your move as usual. No additional costs!
Ensuring customer privacy is one of our primary goals. To avoid any disturbance, your contact information is shared with the mover only when you accept their offer.
Requesting a quote does not entail any obligation on your part. We have a very flexible cancellation policy.
Last but not least, the Gvota Customer Care team will be ready to help you at every step of the way to ensure your safe and stress-free move
What are the advantages of hiring local moving companies in Toronto?
Another question that might arise while planning a relocation: Why do I need a specialized company if I can just hire a truck and call up some friends to help me? Well, let us show you the main advantages of professional moving services.
If you are still wondering, here are some of the main benefits of using Gvota.

Experience is key here - Although every customer has their own specific needs and demands, years of professional experience bring a clear understanding of how relocations work and prepare the movers to handle any problems that can occur at the last minute.
Time-saving and efficient planning - Toronto is the most densely populated city in Canada, with over 3 million inhabitants and a significant number of cars on the roads. DIY movers who don't know their way around the city more often than not end up in traffic jams and lose precious time. While others trust in the local companies that understand the nuts and bolts of the city and make the move as fast and efficient as possible.
Safety and security - Moving a piano or highly fragile objects is no news to the trained professionals that will come to your aid once you contact an experienced company. You can just relax and enjoy the relocation knowing that your favorite mugs are in the right hands.
No hidden costs! - Here, you are in control of your finances. Whether you want the full package of services or just a couple of workers to fit your tight budget, you will always know in advance what your actual expenses will be like and will easily avoid any unjustified fees.
So how much does it typically cost to hire movers in Toronto?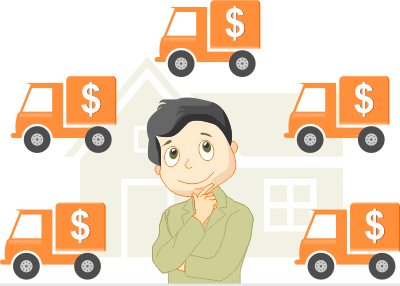 When hiring professional help for a relocation, you should consider different factors, such as the size of your house/apartment, the season, the distance, as well as the number of items that require special equipment to be transported. Depending on this, the average cost of a move could start at $400 for a studio apartment and go up to $2500 in the case of large houses.
Through our market research, we've been able to establish the average hourly rates of local moving companies in Toronto. By and large, during the low moving season, you will be expected to pay between $90-$110 hourly rates for 2 movers and $120-$145 in case of hiring a team of 3 movers. Whereas, during the high season, the average hourly rates can increase significantly and range from $100-120 for 2 movers and 135-155 for 3 movers respectively. In general, the cost of living in Ontario's capital is higher than in any other city in Canada, so when planning the relocation process bear in mind that moving expenses can be a bit higher compared to other regions.

693

4646

8027

97%
How to navigate through multiple offers and prices and find the best match?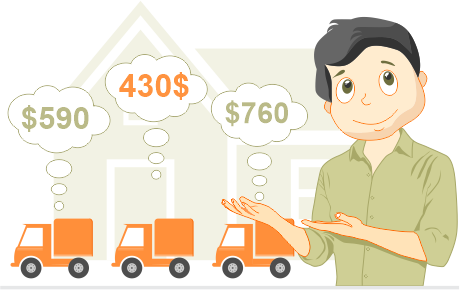 The average costs mentioned above certainly give us some groundwork for planning our expenses. However, in practice, it's fairly easy to get lost in all the eye-catching offers, deals, and discounts. Usually, the price reflects the range of services offered by the company, as well as the quality and swiftness of execution. Sometimes you can receive relatively lower rates if you agree to postpone the moving date, whereas in other cases the number of bookings and the overall workload can lead to additional discounts. Moreover, certain companies charge extra for larger objects, while others include it in the initial rate. Sorting through all this sounds time-consuming, doesn't it? Not if you use Gvota. Here, in order not to get confused by the numerous pricing tricks, you can get as many quotes as possible from several different companies and we will ensure the clarity and transparency needed to compare prices and choose the best fit.
Let's Plan Your Move Together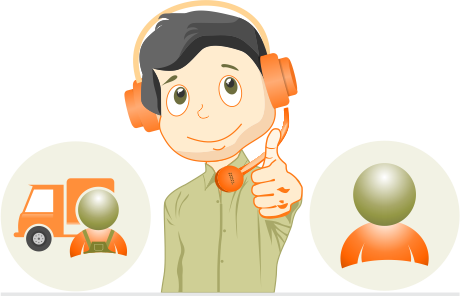 Are you ready to take the next step and start planning your move? A wide range of skillful and proficient moving companies have gathered here on Gvota and are eager to cater to all your needs. Our thorough research and reliable rating and feedback system will guarantee safe and fast transportation of your belongings to their destination. Whether you are an experienced mover, or a first-timer in this tiresome task, our vast experience and top-notch service will make this transition smooth and enjoyable.
What customers say about us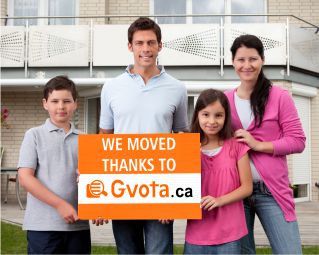 | | |
| --- | --- |
| | Tiffany-Anne Brew |
(12 June 2021)
"Gvota was awesome! We got quotes quickly and easily and had 7 options to choose from for our move. I've already recommended Gvota to our realtor and friends who are all moving! Thank you Gvota!"
| | |
| --- | --- |
| | Russell Browne |
(9 June 2021)
"Yes, the Gvota service was helpful. The website worked well and it was beneficial to only have to enter in the moving details once and it was shared with the moving companies in order for them to submit a quote. I did notice however that the bigger well known moving companies did not provide a quote. All good though because it gives the smaller or newer moving company a chance to be discovered."
| | |
| --- | --- |
| | Flora Guiragossian |
(2 June 2020)
"This was my first experience to book a moving service on line this service was recommended by a friend, to be honest I was hesitant in the beginning but I took a chance and tried it, within 30 minutes I had more than 6 quotes to move furniture from Montreal to Laval. I couldn't believe how easy it was, within an hour I had booked the date. I will definitely use this service again, Thank you"