How to make a cheap moving?

There are many opinions about cheap moving. Some believe that the most economical way is to move by oneself. Others advise hiring a cheap mover. There are even people who think that a turnkey service is the best way to save money.
At Gvota, we have analyzed thousands of moving requests and moving quotes passing through our platform to determine the key factors that affect the final cost of moving. In this article, we will present you all the necessary means to make a cheap moving and to avoid common mistakes and scams.
To move cheaply you must perform the following actions:
Identify and get rid of unnecessary objects
Obtain multiple moving quotes
Choose an affordable mover
Reduce the moving duration
Step-1:
Identify and get rid of unnecessary objects
Before starting to collect moving quotes, it is very important to finalize the list of items you want to move. Start with identifying all the unnecessary objects that you don't need to move.
Unnecessary objects are a real treasure for people who move!
Identifying them will help you to reduce the volume of your job and will reduce the cost of moving.
You can even consider selling them to make extra money and pay for your move.
Identifying unused objects
Moving is a good opportunity to review all your items. Use it to free yourself from all these objects that you no longer need. Not only it will help you feel better, but also a real possibility to reduce the cost of your move. Here is how!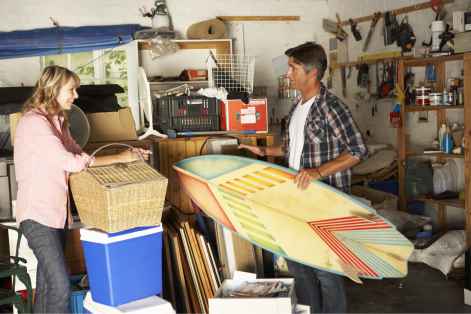 Separate all objects that you have not used for at least 2 years. You probably do not need them anymore. If among these you find some that are still important, put them aside. The rest is superfluous which you must get rid of.
Convert unnecessary items to cash
Take pictures of all the identified unnecessary items and try to sell them on the internet and on social networks. Conduct a garage sale during the weekend. Do not ask too much. For example, if you manage to sell 200 items from $1 to $3 each, you will earn $200 to $600. It may end up fully covering your entire moving...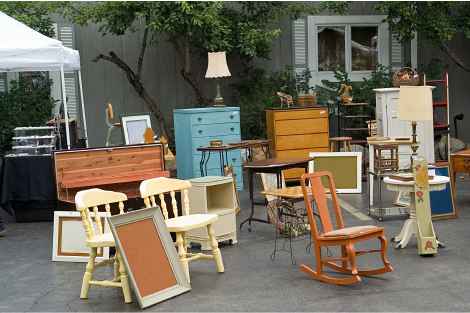 Take any unsold objects and clothes to stores that sell used items, such as Renaissance. Someone will still find a good use of them!
To conclude, useless items can ensure you a cheap moving, don't ignore their power!
Step-2:
Obtain multiple moving quotes
Try to get as many moving quotes as you can to ensure the best price for your move.
According to our research, it takes at least 4 to 5 quotes to ensure a reasonable price. Try to get detailed quotes. That will allow you to avoid any unpleasant surprises during the move. In order to do that, ask the mover:
To send your quote to you electronically. Do not leave it to a verbal agreement.
To clearly specify the truck size in the quote.
To indicate the number of loaders.
To include your departure and destination addresses.
To clearly specify in the quote all the additional costs if applicable, for example:

Traveling expenses,
Fuel fees,
Mileage charge,
Fees for heavy objects,
Fees for the floor level,
Fees for the piano (if you have one),
Fees for any provided boxes,
Fees for mattress bags,
Fees for wardrobe boxes,
Fees for carpets to cover your floors,
Fees for the covers for your objects,
Any other additional fees...

To clearly include the following sentence: "No other extra charges".
To clearly indicate all the conditions, pricing details, and payment methods.
To specify the applicable discount and the conditions (if offered).
To provide an up-to-date insurance certificate.
Remember! The moving quote is one of the main factors that can help you make a cheap moving. Don't rush it. Before making your choice, carefully study and compare all your quotes.
Check out this short video to find out how Gvota can help you get unlimited moving quotes effortlessly.
Step-3:
Choose an affordable mover
Now that you have collected enough moving quotes, it's time to choose and reserve your affordable mover. You may say now it's trivial, isn't it? All it takes is to choose the lowest quoted price, no?
Not so fast, this is where many people fall into a trap. The lowest price does not yet guarantee you the cheapest moving! You need to verify and compare the movers now. Here is how: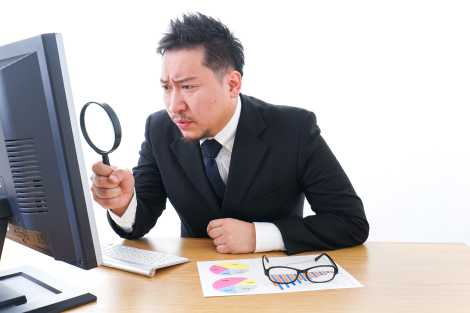 1. The identity of the mover
Check the moving company that sent you the quote. Make sure the company is registered in the Enterprise Register and the Quebec Transport Commission.
Note that a solid internet presence (a good website, a social media activity) is not yet enough to ensure the legal existence of such a business. Avoid the scammers.
We remind you that all movers registered in the Gvota platform are verified by Gvota staff manually.
2. Insurance
Ask the mover to show you his insurance certificate. Make sure the certificate is up-to-date and belongs to the mover!
There are two types of insurance used in the moving domain:
liability insurance
cargo insurance
If during the move your property is damaged, your floors or walls are scratched, it is the civil liability insurance that covers the damage.
If your property is damaged because of an accident on the truck that transported your belongings, it is the cargo insurance that covers the damage.
Warning! According to our research, we have noticed that a significant number of movers who advertise themselves as a "cheap mover" do not have any insurance.
3. Feedback and reviews
Check out ratings and comments on the mover.
Warning! When you find positive comments on the mover's website, they are probably written or selected by the moving company itself. On the contrary, comments and negative reviews posted on social networks and on Google could potentially belong to their competitors.
At this step, it is important to find comments from a reliable source.
At Gvota, we conduct trusted reviews by ensuring every feedback and rating left for the mover tracks back to a real moving project performed via our platform. We encourage customers to evaluate the services provided by the movers and we automatically attach these to all new moving quotes to help new customers make an informed decision.
Ask for your free quotes now
4. Who is the most affordable mover? Watch out for moving scams!
If you search the Internet with the terms "cheap moving", "cheap mover" or "affordable mover" you will likely find several hundred listings in your area. In particular, the number of these ads increases during the most active moving periods. We carry out a continuous study of these announcements and we want to share with you the results obtained.
We have classified the owners of these ads into three main groups:

Group — 1
Small and young moving companies offer an affordable moving service in order to compete in the moving market. Their hourly rates typically range from $50 to $70. These movers are registered with the Enterprise Register and the Quebec Transportation Commission (CTQ). They typically have liability insurance and/or cargo insurance. In most cases, their fleet contains a single truck that the owner drives himself. Normally, they provide a good quality service to build a good reputation and ensure their growth.
Group — 2
The moving scammers. Their hourly rates typically range from $35 to $60. Typically they have no insurance. They make the reservation by phone. They avoid providing a detailed contract and do not give a booking confirmation nor include any written conditions. These movers create an illusion of a cheap mover. But, in reality, their prices start to increase during the move. They add different kinds of fees on the go, such as fees for heavy items for sofas or dressers, or fees for the 2nd and 3rd floors.
Group — 3
Individual, private scammers. Their prices typically range from $15 to $35 an hour. Typically, these are owners of a van that sometimes not even registered as private contractors in the field of moving. Obviously, they have no liability insurance. In most cases, they do not have the necessary equipment for a move, to protect your floors and belongings. They hold no responsibility for damaged objects, etc.
Step-4:
Reduce the length of the move
Even after choosing a mover and his quote, you still have the opportunity to reduce the cost of moving.
In the majority of cases, movers charge an hourly rate. That means by reducing your moving duration you make your moving cheaper! Here are some ways:
1. Disassemble the furniture by yourself before the move
If you are on a tight budget and are looking for more ways to keep the moving price to the minimum, you can save significantly by disassembling your furniture yourself. Large items, such as beds and large wardrobes, must be dismantled before being placed in the truck. Disassembly of a single bed can take about 15 minutes. If you have 4 beds, disassembling them will already save you an hour worth of moving.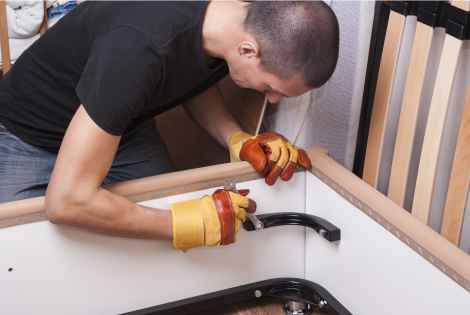 2. Plan in advance the layout of furniture in your new home
During your moving day, you will not have time to think about where to place your furniture. Measure your furniture in advance, especially the big pieces. A few days before the move, take a measuring tape to your new place. Choose locations for your furniture: your sofas, your tables, your TVs, etc... Make a schematic drawing not to forget your plan. This can save you a lot of time on a moving day.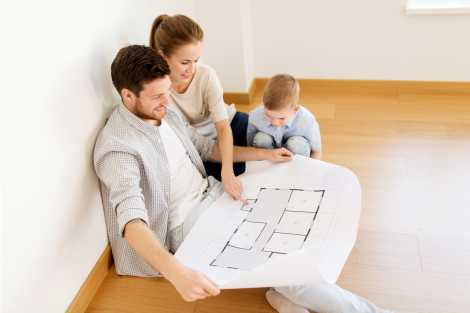 3. Use color stickers
The use of stickers can significantly speed up the distribution of boxes in their respective rooms.
Fill each box with items from the same room. Attach stickers of the same color on the boxes from the same room. That way, you will not waste time thinking about which room to put the boxes during your move.
4. Improvise and invent your own ideas
You are the only person who knows the total volume of your move: the number of objects, their shape and size, corridors, the accesses, etc. Look around and invent your own ideas that can reduce the moving time and ensure a cheap move.